Technology is an invaluable tool, but ever evolving. For example, email marketing was once the best way to get new clients.
It was the main way businesses would convert their audience to buyers, but now it's just noisy and cluttered with unwanted promotions from all over world.
To be honest, it's an inefficient method to reach people now, unless you're a colleague or family member using it because text or messenger is not working for a time.
Going back to the topic of email, the average email open rate is around 20%, which means 8 out of 10 people are not seeing or engaging with you. Click rates are even worse, usually under 4%.
Businesses who track their data have known for these stats to not only be true, but to be accepted as status quo wins. This type of effort is displaced.
I don't know about you but that is a lot of time, effort, and money for me to deem email as my "Go to" source of lead generation.
So what communication avenue should you use that isn't already heavily saturated with promotional content, and will not just be effective for today, but be around for the next decade and beyond?
Facebook Messenger Marketing.
Facebook Messenger Marketing is slowly becoming the world's #1 marketing channel. In the coming years it won't be unknown like how it is to most businesses.
The real estate businesses who become early adopters of this fast-growing channel are going to have a serious advantage over their competitors.
Let me break down why every real estate business needs a Facebook Messenger bot.
Evolving Communication Channels
The way people communicate with one another is changing in huge ways.
Just compare the way you communicate today with the way you did 10 or 15 years ago.
People used to carry around this plastic block around known as beepers. They'd buzz and vibrate alerting you that you would expect a call on your landline or car phone at a certain time.
People would religiously keep track and follow up with people who left messages via voicemail not too long ago.
Like most people, you probably have shifted away from email and phone calls and toward SMS and messenger apps.
People prefer communication that is convenient, instantaneous, and smartphone-friendly.
We're living in a fast paced business environment; convenience is everything.
Messenger bots are the perfect marketing solution.
They work fast and are intuitive. The responses you get are short and easy to read. And your clients will love using them!
Chatbots are incredibly powerful because they allow you to talk to your clients where they already spend a lot of their time in messenger apps.
Every month, over 1.3 billion people exchange messages with businesses and organizations on Facebook messenger.
It would be a huge mistake for agents and brokers to not market where your customers are and prefer to be.
Best Bot Benefits
Messenger bots are the ideal bridge to engage, nurture, qualify, and convert buyers and sellers into clients. Messenger bots let you build a relationship with people at scale.
Every chatbot interaction can be personalized based on your user's preferences. Sequences can get very specific as time goes on, thus improving the quality of conversation.
Interacting with a chatbot is like interacting with a friend. The marketing potential through Facebook messenger is virtually untapped.
Getting people to engage with your bot and leading them down your funnel is easy and simple, thanks to buttons, images, GIFs and videos.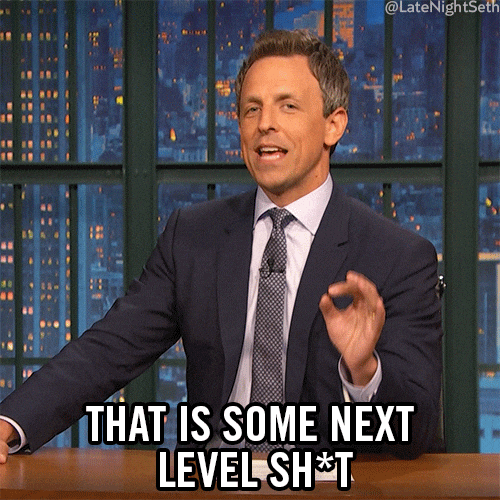 You can even linke bots to Facebook ads so you're able to instigate conversation with your target audience.
This allows your business to redefine the home buying and selling experience with a new level of visualization in conversations.
A bot is, essentially, an on duty 24/7 employee. If managed correctly, the bot can greatly reduce your daily workload.
Rather than spending countless hours answering the same questions, or paying someone else to do it, Messenger bots allow you and your staff to work on qualified leads that actually generate revenue, all while providing excellent and personalized customer support.
Having a bot that reduces tasks that ultimately leads to a client buying from you is what's so invaluable.
Whether you are an individual agent, or a brokerage firm, Messenger bots give you more time to focus on your business and are a great lead generation tool.
Adding a messenger bot increases your lead flow and opens more opportunities up for your sales pipeline.
Bot Use Cases for Real Estate
Here are a few practical use cases using bots and how they can help your business grow.
With email, you have to ask people to sign up on your website or leave their contact information. With chatbots, you can engage new customers and direct "hot leads" to your staff instantly.
You can provide value and resources that will assist the lead in their search for more information straight into their messenger inbox when they comment on a post in facebook, start a conversation with your page, click on an ad or "send to messenger" button on a website.
Once a lead interacts with your Messenger bot, they then become a subscriber.
If you compare Messenger Marketing to Email Marketing, this would be the same thing as growing your email list, which you can also do with bots.
But unlike Email Marketing (which involves an annoying opt-in confirmation), getting new Messenger subscribers is much easier and simpler.
Here's a great example of how you can easily collect leads and get subscribers by offering a home buying guide.
Have you ever experienced showing 30, 50, or even 100+ homes to buyers that seemingly never make a decision?
Just about every real estate agent has had those feelings. Think of the wasted time, energy, and lost business. It really stacks up if you think about it.
Messenger bots are a great way to easily qualify your leads. Bots can ask a set of questions to qualify clients, determine their motivation and their sense of urgency.
Clients can also book appointments within the Messenger bot with scheduling software either built in or custom preferences.
This gives you way more time to focus on the clients that you feel are most likely to do business with you.
Once you have a lead, then you can easily nurture them towards a real estate deal by giving value via a drip campaign in Messenger.
For example, if you have a lead who wants to buy a home, your Messenger bot can present available homes while also educating them about the home buying process. You can even link walk through video or images if you wish.
Messenger bots give you the ability to send rich content to segmented groups of leads. This enables a highly personalized and engaging experiences for your subscribers.
Since Messenger is a more personal channel for people, you become much closer to your potential lead when you start communicating with them via Messenger.
This builds rapport and trust with your subscribers. Soon as a lead is ready to do a real estate deal, they know exactly who to call because you've been providing consistent value and expert advice that is tailored just for them.
What Now?
In the year 2003, some real estate agents were unsure if email would be an effective marketing channel. That year was the email marketing boom.
Now, those early adopters of old have multi-million (some billion) dollar businesses.
If you are a real estate business, you can't ignore Messenger bots. The boom for this technology is here.
You have a chance to adopt this new technology before the market gets over saturated.
You have a chance to use Messenger bots before your competitors become aware and figure this out.
Ready to save money, save time, and increase sales for your business with a Facebook Messenger bot?
If you liked this article and need assistance in boosting your number of quality leads for your business, drop an email HERE
.
What Do You Think About This Article?